How to book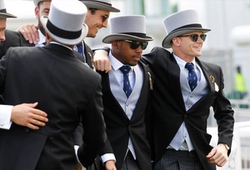 FLEXIBLE BOOKING TERMS
All we require to book your amazing stag weekend is:
Outside of 5 weeks before you travel
A single £30 deposit
£30 per person deposit from the rest of the group due two weeks after the booking date
Balance due 5 weeks before
What about if my group size goes down and these people haven't paid a deposit?
Once you have confirmed your numbers with us which is usually once everyone has paid their deposit, if you have over estimated, we can simply cancel the people off your booking that haven't paid their deposit, free of charge.
Please note;
all deposits are non-refundable. Please refer to our
terms and conditions
for cancelling within 28 days of your departure date.
What about if my numbers go up?
You can actually add people onto parts or the whole package at anytime, obviously subject to availability.
What about if I am booking late or within 5 weeks of departure?
This depends on what you book and we may be able to hold it for 24 - 48 hours with a small deposit whilst you get the rest of the group to pay, we will make the terms absolutely clear to you at the time of booking and send it to you in writing, as that's the way we roll people.