Gun Shooting・Stag Weekend Activities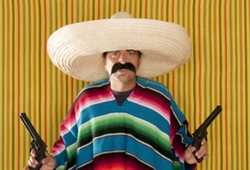 Are you a lad who always hits his target? Don't pull out until you've smashed it good and proper with a few hours of target shooting.

Get your hands around the most powerful weapons you can hold outside your pants. Reload a Glock, feel the kick of a Magnum and bust open an AK-47.

Forget cracking one out with your finger on the Esc button, this is the ultimate way to tackle all your frustrations without getting a virus on your laptop.

The shooting alley has loads of different targets for you to bust a cap in, plus an experienced instructor and multi-lingual guide to teach you how to load, and unload, your weapon the right way.