Theme Parks・Stag Weekend Activities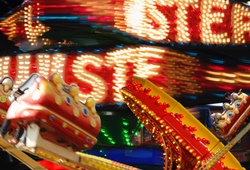 Get your adrenaline kicks over the humps and curves and take the g-force like a night in the sack with a Northern girl.

Chill out in the vintage arcades, sink a few pennies at the slots or get retro with a bash at the classic Pacman and get your swag awagawaga on to the next thrill ride.

Face up to sheer drops and boxer-browning speeds, catch your breath through the water splashes before you head off to the nearest restaurant to grab a bite and try to find your balls.

A tip for you, give yourself a break before you hit the rides again, no one wants to be flicking chewed up gherkin out of their hair.