Nightclub Entry・Stag Weekend Activities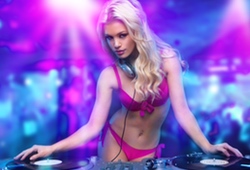 The trick to getting down and dirty with the girl next door is to get past the parents. Want to drop some filthy beats at the hottest nightclubs? Same story, you've got to get past the big lad on the door. Lucky for you, StagWeekends has already buttered him up good and proper, so he's not going to get in your way.

Make sure you turn up with a biro in your belt because the losers in line are going to want your autograph. You might not be a celebrity blogger or a filthy rich rapper but you're a VIP on the guest list so make up a cool story.

Whether you're dripping in denim or dressed up like a damsel with a surprise under her dress we guarantee this will be a night to remember.