Life Drawing ・Stag Weekend Activities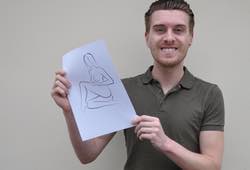 If your stag is a bit more of a culture vulture then a life-drawing class might just sharpen his nib.

Paint her like one of your French girls, but forget Titanic, your jaw will be sinking as you're inking out a sketch of these curvaceous canvas lasses.

Break out the HB and keep control of your mini-me because these lovely ladies will be baring all to see as you sketch and letch until your canvas is set to impress.

Expert tutors will show you how to get the best out of the breasts and give you an eye for the thighs as you create your very own naughty nudes right there on the page.