Escape Room・Stag Weekend Activities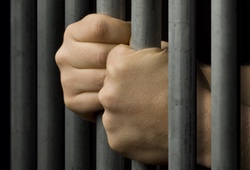 Lads, ever been stuck in bed the morning after with an 8 who turned out to be a 3?

Look for the nearest unlocked door, search for a hairpin to pick the lock or escape through a bathroom window, all without waking the beast in a bra.

These are the skills you'll need to master the terrifying, adrenaline pumping, felt-something-moist-in-your-boxers fear of escape rooms.

You'll need to ditch the dumbbells for division and swap the squats for statistics because you'll need way more brains than brawn to escape this serial-killer's torture bunker.

Dirtier than a prostitute's pantyhose this rancid layer is packed with brain twisting clues and terror around every turn, pick the brainbox and follow him, just don't follow through at the same time.

It's like Texas Chainsaw Massacre sewn onto the torso of Saw, doused in Hostel and set on fire, it's chaos, panic and terror all wrapped up in an underground cell.