Stag Weekend Activities: Airsoft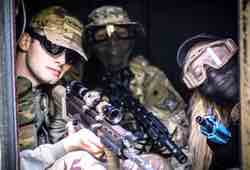 Airsoft, it's like paintball, but it's so not.

Unlike paintball, Airsoft is the closest you'll get to a full on military patrol in deepest oil baron territory where the war-torn days are hell and the nights are worse.

But, we're not planning on shipping you to Afghanistan in a transport aircraft, in fact you won't even have to leave the shores of Blighty.

AirSoft is a great icebreaker if the lads don't know each other, you'll need military companionship and brotherly teamwork to get out of this and don't be a cheater, fess up if you get hit.

Unlike paintball, there are far more balls in your package.