A Night At The Dogs・Stag Weekend Activities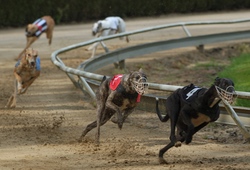 Fancy a flutter? Look no further than the exceptional night at the dogs. With a race roughly every 15 minutes, the stadiums have an incredible atmosphere you will never forget, so soak it all up. There are plenty of well-stocked bars and the tip is - don't put your money on the three-legged Yorkie!

One of the most popular packages that we offer is six pack (no not that sort!) which includes two drinks, a basket case, sorry meal, a tote bet, race card, entry and men in sheep skin coats doing a peculiar hand sign language, yeah up yours too mate!!