48 Hour Pontins Party Stag Weekend Activities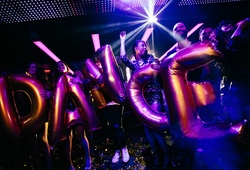 If the lads are looking for somewhere to let loose then a Pontins 48-hour party is where it's at.

Take a trip back to a time when you were just a dirty twinkle in your Dad's eye with banging 80's, 90's and 00's tunes to drop your thang to.

Tribute acts bring some chart tracks to the party, you've not heard Little Mix until you've seen Little Chix and Re-Take That will take you back to the naughty nineties, dancing in your shell suit around a case of Mad Dog 20/20.

2 days, 48hrs, 2880 minutes, that's right, the longest party you're ever attempted and there's no escape.

Kick back with a keg or catch some Z's back in your room and scoff down a slap-up breakfast before bouncing back to the beat for another 24hrs of pumping Pontins party.